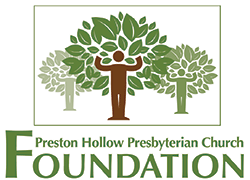 Support for our live broadcasts was generously provided by the Preston Hollow Presbyterian Church Foundation.
Live Streaming
When the service is in progress, you should be able to view it below. In addition to special services, we stream our 10 a.m. service every Sunday.

Questions? Problems? Please email Zach Wells at zwells@phpc.org.
Please note: Our livestream works best with the latest versions of Chrome, Safari and Firefox.
---
Having trouble viewing the live stream? Click here for troubleshooting.
Guestbook
---
Keri Salie (10.09.2016 @ 11:14:18)
first time to stream
Eunice wlliams (10.02.2016 @ 12:06:32)
Thanks for another great service. wonderful job Matthew th
Marsha Marlatt (10.02.2016 @ 12:03:58)
Live Streaming was not functional so I listened on WRR; the sermon by Rev Rev.Ruffner Rev.Ruffner was very meaningful as always.
Linda Juba (10.02.2016 @ 11:45:04)
Thoughtful message.
Beth Moriarty (10.02.2016 @ 11:16:47)
***********
Tom McKinnon (10.02.2016 @ 10:08:23)
Very bad connection today. Sound was totally off and service stopped and started frequently. So sorry I missed it.
Marsha Marlatt (09.25.2016 @ 12:09:26)
Wonderful service today.
Linda Juba (09.25.2016 @ 12:02:43)
Thank you for another perspective on Paul.
Beth Moriarty (09.25.2016 @ 11:05:46)
************
Marsha Marlatt (09.18.2016 @ 12:05:47)
What a wonderful sermon and service.
Linda Juba (09.18.2016 @ 11:48:46)
Very profound message.
Marsha Marlatt (09.11.2016 @ 12:08:12)
It was interesting to hear the history of PHPC I'm sure the best is yet to come.
Tom mckinnon (09.11.2016 @ 10:18:58)
I think you have the wrong time listed as the starting time. I tuned in at 10 and it was almost over. I live in Illinois and look so forward to listening to Rev. Ruffner. Thank you so much
Cathy Monkman (09.11.2016 @ 09:41:55)
Sharing in worship today with my church family...in Durango, CO
Marsha Marlatt (09.04.2016 @ 11:00:59)
Thank you for live streaming.
Linda Juba (09.04.2016 @ 10:36:12)
Blessings to all as we begin a new season...
Gwynne bennett (08.31.2016 @ 17:20:49)
View baptism
Marsha Marlatt (08.28.2016 @ 11:08:41)
I am so grateful for live streaming. Thank you for providing such a wonderful service.
Eunice Williams (08.21.2016 @ 10:58:34)
Thank you for a great service
GLORIA HALL (08.14.2016 @ 11:15:45)
MISSED BEING WITH MY CHURCH FAMILY BUT LIVE STREAMING IS A blessing ..... WONDERFUL SERVICE!
< Prev
1
2
3
4
5
6
7
8
9
10
11
12
13
14
15
16
Next >