With the reality of adults often living far from their aging parents, Preston Hollow Presbyterian Church has taken a proactive and caring approach to meet the ongoing needs of our members and their families. Dee Wadsworth, as our Church Gerontologist, leads us in an expanded and dynamic ministry that is not age specific but is offered to anyone who wishes to know more about the aging processing. Click here for more information on our aging resources.
---

A team of church members devote about 2-3 hours per month, including travel time, to visit our members who reside nearby in assisted living and long-term care facilities (LTCF). This team of dedicated volunteers brings the presence of PHPC to those who cannot attend worship services. The LTCF team rotates, stopping by to see about 3-5 persons at a different facility each month. Visits can be made any day of the week at the visitor's pace. If you would like to join our LTCF team or explore this ministry opportunity, contact Dee Wadsworth dwadsworth@phpc.org or 214-368-6348 ext. 118.
---


At PHPC, we know that the dynamics of grief are complex since they involve physical, emotional, and spiritual aspects. We recognize the need for support through the journey that leads to healing, so we offer several opportunities that may help you through the grieving process. For more information about grief programs and counseling, please contact Rev. Margaret Watkins at
mwatkins@phpc.org or at 214-368-6348, ext. 134.
---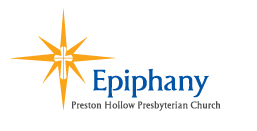 Epiphany invites youth and adults (16+) with unique abilities or special needs to participate in our enrichment programs. Through Sunday school classes, life and arts programs, and a spring and fall dance, we share needs, discover gifts, enrich lives, and provide respite for families. Click here or contact Renee Rose for more information on how to register or volunteer.
---

This self-serve ministry aims to connect those with extra meals with those who are experiencing meal shortages. Anyone who has extra meals to share is invited to cook the meal, bring it to the Angels with Aprons freezer, label the container, and deposit it in the freezer. Likewise, anyone who is experiencing a food shortage is invited to come to the freezer for a couple of meals that can be taken home and reheated. Click here for more information about Angels with Aprons.

DivorceCare groups meet every Tuesday for 13-weeks each spring and fall. These groups seek to help you face the challenges of divorce and move toward rebuilding your life. The class format is a combination of video and confidential small group discussionwith topics including "Financial Survival," Facing Loneliness," and "Reconciliation" and more. Special DivorceCare for Kids (DC4K) classes are held at the same time for children experiencing divorce or seperation in their lives. Click here for more information on our DivorceCare and DC4K program schedule.
---

Nothing is more important to the life of our church family than a caring ministry to those who are passing through "the valley of the shadow" seeking God's presence and comfort in times of grief and mourning. We believe that God holds our loved ones in strong and everlasting arms, and that we who live on can know the shelter and strength of the Good Shepherd. Our pastors, staff, and members stand ready to be there with and for you as you seek the assurance that in life or death, we belong to God. Such ministry is our highest calling and greatest privilege. For information about planning or preplanning a memorial service, please contact the church office at (214) 368-6348.
---

When our bodies, minds, and spirits feel healthy, connecting with God is easier. At PHPC, we offer affordable yoga and tai chi classes to the public. These low-impact classes are ideal for stress relief, stretching, and improved coordination. Click here for our weekly class schedule.
---

Our prayer cordon is ready to pray for the joys, cares, and concerns of PHPC members, their families and friends. Prayer concerns are recieved through our by phone, email, or through the link below, and distributed on a weekly basis to a team of dedicated members who pray over your needs confidentially. Click here to submit a prayer request.