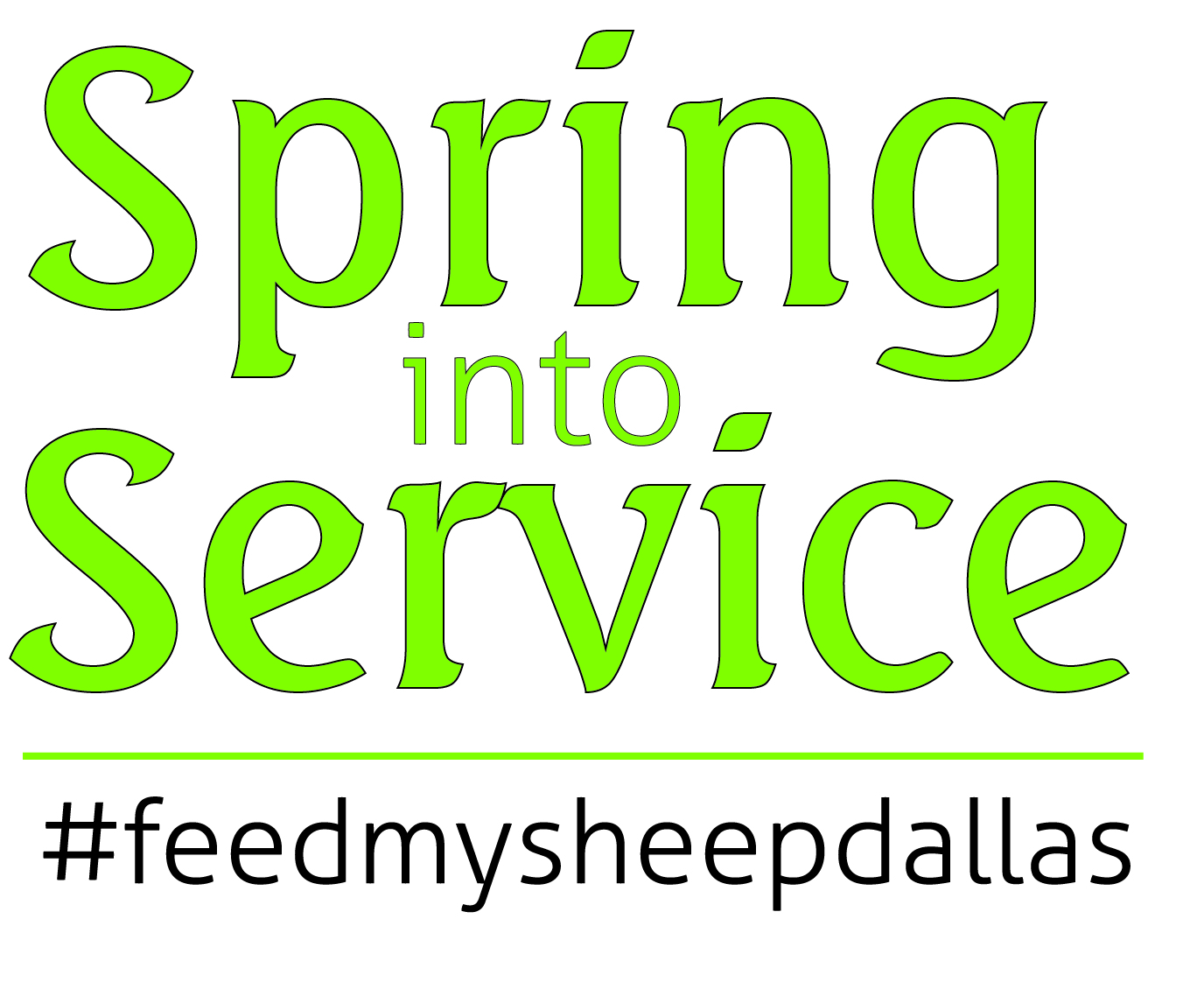 Spring into Service is a three day, joint adventure of five Presbyterian churches from the Dallas area taking place March 11-13. As a group we will learn about food insecurity by working in a variety of community based organizations focused on issues of hunger. Including, making Manna Bags and learning about the Dallas Stew Pot, working in community gardens, food banks, the SoupMobile and worshipping and serving with the Cottages at Hickory Crossing. We encourage you to participate the whole weekend, but if your schedule does not allow – please sign-up for the parts you are available to attend!
Friday Evening

6-7:30 p.m.

THE FRIDAY SESSION IS FULL! REGISTRATION IS STILL OPEN FOR SATURDAY AND SUNDAY!

Location: Westminster (8200 Devonshire Dr, Dallas, TX 75209)

Service Project: Manna Bags for the Stewpot. We will also have a speaker from the Stewpot so that we can hear more about what they are doing here in our community to feed the hungry.

Dinner: Westminster Presbyterian Church will provide a spaghetti dinner!

Saturday Morning

9-11:30 a.m.

Location: Community garden in Dallas; Paul Quinn College

Service Project: We will learn about the garden and join in on that day's activities which may include: weeding, harvest, planting, building compost and more. Projects will depend on the needs of the garden that day.

Lunch: We will eat at a local park, bring a sack lunch for a group picnic!

Saturday Afternoon

1:30-5 p.m.

Location: Preston Hollow neighborhood

Service Project: We will do a canned food scavenger hunt and collect food donations, take the food to a central location, sort it, and distribute the food to the various food pantries that our churches support.

Sunday Morning

9 a.m.-noon

Location: John Calvin Presbyterian Church

Service Project: We will have a worship service together and make sandwiches for the SoupMobile.

Lunch: We will do it potluck style and assignments will be made closer to the date!
Check out the t-shirt design!