Epiphany invites youth and adults (16+) with special needs to participate in our enrichment programs. Together we share needs, discover gifts, enrich lives, and provide respite for families.
The Epiphany Program at Preston Hollow Presbyterian Church for youth 16+ and adults with special needs began in January 2010. It includes a Sunday School Class (9:30 a.m.), a Life & Arts Program (Sundays 10:30 a.m. - 2 p.m.), and numerous special events. View our brochure here.
To register to be a participant in this program, please complete our registration form.

Interested in becoming an Epiphany Volunteer? Please complete this application form.
Currently, the Epiphany Ministry Coordinator position is vacent. If you would like more information on Epiphany, please contact Rev. Sarah Johnson at 214-368-6348, ext. 134.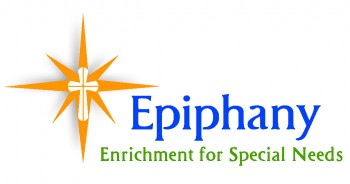 ---
Ongoing Opportunities
The Epiphany Sunday School Class
Sundays: 9:30 - 10:30 a.m.
Room N217 (near the elevator)


Our curriculum is designed with special needs in mind.
Sundays: 10:30 a.m.– 2 p.m
Room N217 (near the elevator)


This program offers participants the opportunity to discover their artistic talents and learn life skills. Participants enjoy activities such as drawing, cooking, painting, drama, and music. This time is also devoted to recreation and social activities. Please bring your own bag lunch.
Life and Arts is a supplemental educational respite requiring registration, family conference (admission meeting) to be eligible to attend. This ministry fills quickly and a waiting list may be available. To find out if there are spaces available and if you are interested visiting the Life and Arts program, please contact the church office.
Epiphany Prayer Walk
The participants of Epiphany helped to create a prayer walk around the church building as their gift to PHPC. You can enjoy this beautiful gift by following the instructions of this brochure and map. Printed brochures are available at each prayer station.
Epiphany Garden
The participants of Epiphany have a garden near the garage by Walnut Hill Lane. They often use the produce, such as herbs and tomatoes, from the garden and make their own pizzas. They were surprised at how good such fresh produce could taste!